The software for the loyalty card
Overview of the loyalty card management features
The Softvision Fidelity Card web application gives all managers the ability to retain their customers in simple and intuitive way.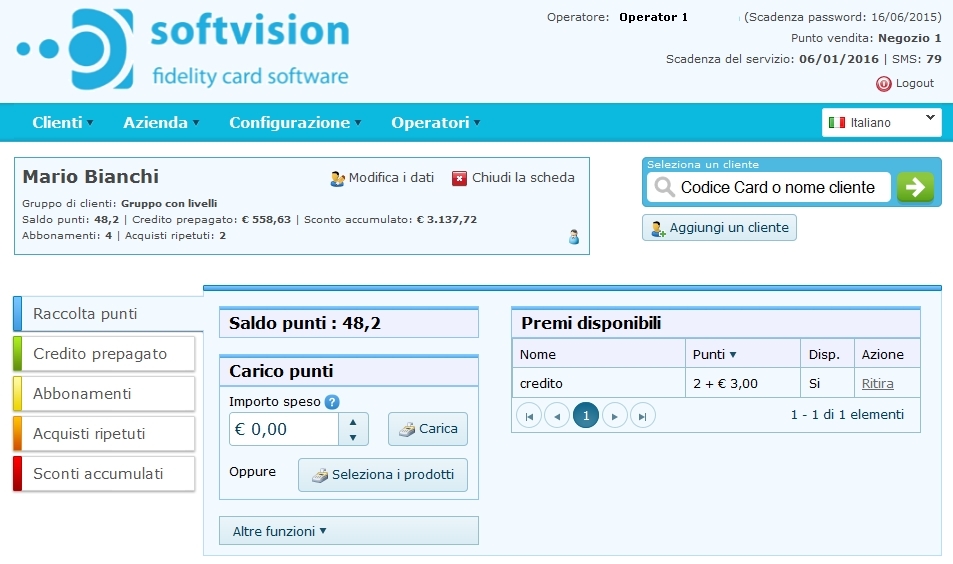 The Softvision Fidelity Card management system puts everyone in control of their business loyalty campaign. With a few clicks you can set and customize the application to suit your needs, decide the number of points to allocate in relation to the amount spent, manage the discount accumulated and the number of services to be provided in a subscription or calculate the gifts available for a campaign based on repeat purchases.
Using the special, intuitive menu of the Softvision loyalty card web application, it is easy to enter data relating to individual customers, organize them in groups, or edit the profile at a later time.
Each customer will have a dedicated screen which displays the points balance, discount accumulated and all the data relating to the loyalty campaign in question, even if the customer is following more than one at the same time.

It is also easy to manage products linked with loyalty campaign with a window dedicated to available rewards and services. Furthermore, you can also send customers SMS or MMS messages directly to their mobile phones.